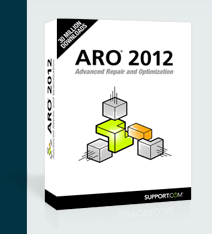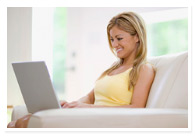 Free Trial
Eliminate clutter in your Windows® registry database with this trusted PC tool. With undo and backup features, you'll be able to easily and safely clean your registry errors.
Problems stemming from corrupted registry keys, broken links to keys, links to missing DLL files, corrupted links to fonts, files and drivers can all be fixed with ARO 2012.
The trial version will fix up to 100 errors for free, and includes a weekly reminder to upgrade to the full version. To remove ARO 2012 and the reminder, simply uninstall the program.
All information © 2012 Support.com. ARO 2012 is promoted by Support.com. For your convenience a weekly notice will offer to help you upgrade to the full version of ARO 2012. Support.com is not affiliated with Microsoft Corporation. Windows is a registered trademark of Microsoft Corporation.